Exclusive: The Marsh Arabs of Iraq, The Oslo Times interview with Photojournalist Tor Eigeland
September 4, Oslo: In 1967, Norwegian photojournalist Tor Eigeland spent six weeks in Iraq, chronicling the lives of the Ma'dan people. The journey culminated in a book entitled, When All The Lands Were Sea, featuring a collection of photographs depicting the lives of these people who lived in harmony with their unique environment for thousands of years. All that changed in 1991 when Saddam Hussein's regime caused an environmental disaster. In this interview, Eigeland shares his never-forgotten experience.

Excerpts:

What brought you to Southern Iraq in 1967?
I was living in Beirut as a freelance photojournalist at the time and TIME-LIFE books asked me to illustrate a chapter for one of their books titled, The Cradle of Civilization. That chapter was on the Marsh Arabs of Iraq.

How did you discover the marshlands?
I knew about the marshes from British explorer Wilfred Thesiger's classic book on the subject: The Marsh Arabs. In some places in the marshes I followed in his footsteps, being the first westerner they had seen since Thesiger.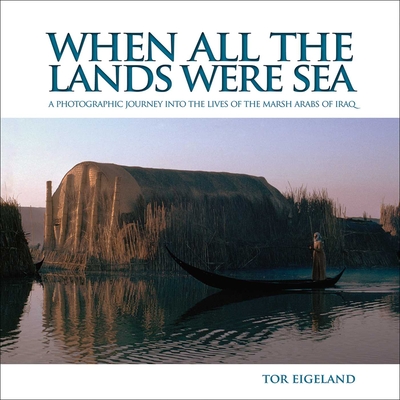 You spent six weeks with the Marsh Arabs. Briefly explain what your day was like and how did you manage to adjust?
Invariably my guide and I spent the nights in the mudhifs - reed houses of the local people. They were airy, clean, and I slept in a sleeping bag on mats woven from reeds. I would get up before dawn, try to shoot some photos, then have tea and some bread before getting into a canoe to explore whatever area I was in. People were kind and hospitable beyond belief. Meals were eaten with the locals - rice, fish, some vegetables, bread.

Have you been back to Iraq ever since?
No. But I have closely followed events ever since and I am in touch with Assam Alwash, an engineer who has done more than anyone to try to salvage the marshes although they can never ever be the same, nor anything like it. It is a lost civilization. For some reason, the brief period I spent in the marshlands of Iraq has remained a part of my life, more than just about any other assignment. I feel a great sadness about the loss of this ancient civilization, and also seeing how the whole region is on a steep downward slope.

What was the one unique trait you discovered about the Marsh Arabs?
Genuinely hospitable and fun-loving.

You are a photographer as well as a writer. How would you describe your experience back then in three words?
Life-changing, powerful, and unforgettable.

All Rights Reserved with The Oslo Times